domenica, marzo 29th, 2009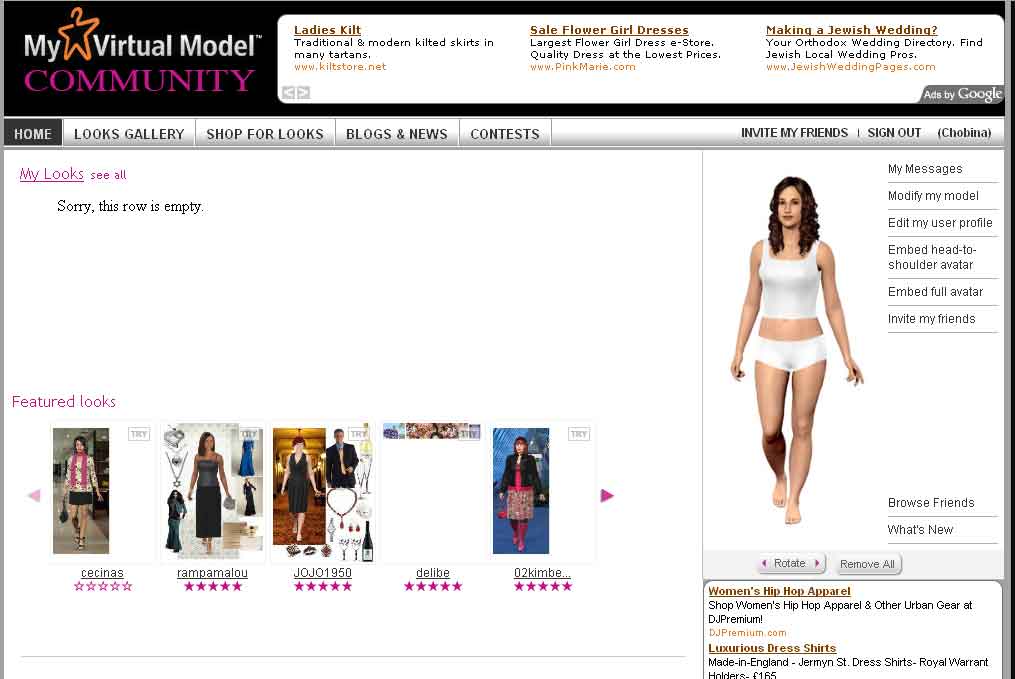 My Virtual Model Inc. has set the standard for online apparel shopping. Two core technologies—My Virtual Model™ Dressing Room and My Fit—enable consumers to "try on" clothes on the Internet. The year 2002 saw the introduction of a third product, My Virtual Model Imail™. This innovative marketing tool offers a unique, fun and simple interactive MVM Dressing Room integrated in an e-mail.
For merchants, deploying My Virtual Model technology improves bottom-line profitability by increasing revenues while cutting costs. Shoppers using My Virtual Model solutions spend more, buy more and return far fewer items—resulting directly in reduced shipping and handling costs.
My Virtual Model Inc. was co-founded by Louise Guay, Ph.D., and Jean-François St-Arnaud. In 1993, the two entrepreneurs joined forces to build one of Canada's leading multimedia agencies, Public Technologies Multimedia Inc. (PTM). The first release of My Virtual Model in 1997 was a major breakthrough in online customer service. In 2000, PTM became My Virtual Model Inc., in recognition of the company's focus on the online apparel shopping market.