lunedì, giugno 8th, 2009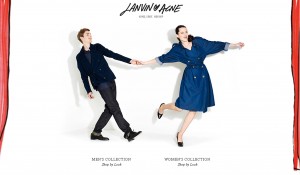 Acne is a swedish brand mainly operating in clothing area, even if fashion is only a part of a wider concept correctly explained by Acne's founder themselves: "the initial idea was to build brands, their own as well as others', within the fields of fashion, entertainment and technology. Although all members of the collective are independent entities acting in their own right in various fields of creativity, they all share the same vision and culture. This vision combines art and industry in equal measures, whether this is through clothing, film, printed matter or a global advertising campaign
The rsult is an alternative cultural system spreading from clothing to other fields like film-making, video art, photography and, most of all, editorial area: Acne Paper is in fact a review contributing to set the terms of a new lifestyle according to the social profile of an Acne customer:moreover, its issues are etirely available on the website and directly shareable on social networks.
The clothing field starts from denim concepts, to reach every kind of garment and every level of creation: some of current Acne collections are developed with Lanvin.  Diffusion is guaranteed by the online shop and the Studios (stores) placed in great cities of Europe and USA
Innovation stays in the socio-cultural features of the concept rather than in some technological application to new social needs or wills. Nowadays many brands shifted to the pursuit of a complete lifestyle trendsetting, but Acne was created in 1996 already considering this specific aim; Acne's proper innovation can be found in integration of fashion with different disciplines.