lunedì, giugno 1st, 2009
Armani case is a good example for integrated selling fashion+services model. If in FasPon Site case consumers will have a time for waiting their order in the same place, it will be relevant to organize this place in a more complex way and to add there a recreation area: for ex. a small café or TV or show rooms. Armani case demonstrates that fashion industry can successfully include also high-level service products to make people be loyal.
It is also a good example of a "clever" organizing shopping place. If people spend more time there it became for them not only a simple boutique but a place where they can have a rest and enjoy the time together with friends or even alone.
"This is the Giorgio Armani multi-concept store where you can admire the Emporio Armani showrooms, Armani casa, and Armani fiori. You can also have an aperitif at the Emporio Armani Cafè or spend an evening at the restaurant Nobu, with a dinner by the best Japanese chef to emerge in the last 10 years: Nobuyuki Matsuhisa who opened this chain of restaurants together with Robert de Niro"
"On the ground floor of the Armani mini-mall, the small café is the ideal spot for an after-shopping drink. In the same premises, the Japanese Nobu is a must for after work drinks and sushi".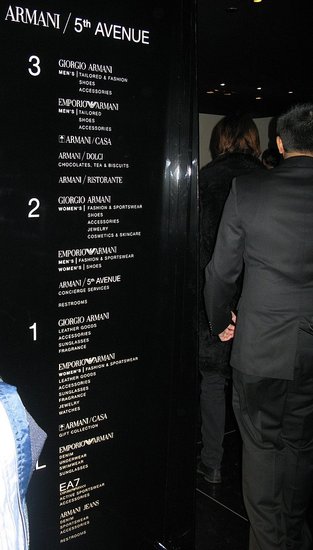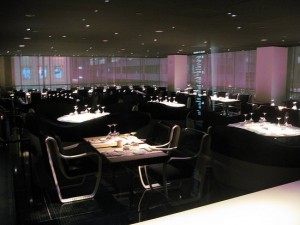 Team A