sabato, giugno 6th, 2009
Digital media represents new opportunities for people to actively engage in fashion. One example is "Scem Creations".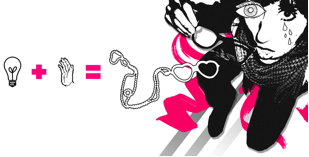 This is a business based only on a MySpace profile and on the skills of a designer. It offers to customers the opportunity to order personalized plexiglass creations, simple necklaces for daily use. Clients decide everything: both color and form. They have to decide the subject, send an image to the designer and wait the delivery.