Struktable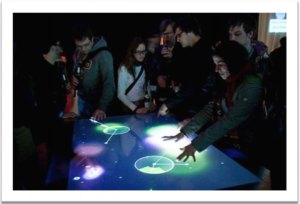 Struktable is an interactive installation used for user interaction with multi-touch applications.
Struktable can be used for occasional events or like permanent installation. Struktable is very versatile and can work also with software designed for own needs. It has a touch-sensitive 70 inches display and it can manage an unlimited number of simultaneously touch even allowing simultaneous activity of several persons.
The compact design makes it useful for many applications: product presentations, interactive stations and conference information terminals in public places.
by Team C
Tags: case history, team c