mercoledì, dicembre 17th, 2008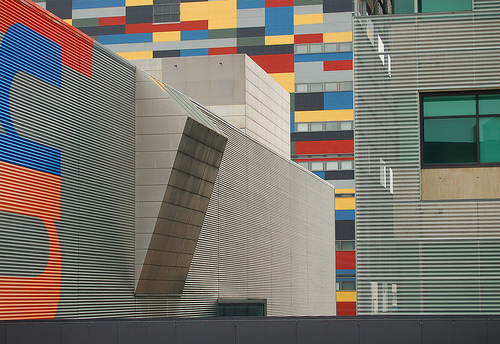 The Helsinki Virtual Village in Arabianranta is both a cybercommunity and a physical community. This new sector within Finland's capital city is both the site of Helsinki's original founding some 500 years ago, and the home of the famous Arabia pottery factory. Arabianranta is a mixed-use development centered on themes of art, design, and culture.
The population within the area, including students, residents, and daytime workers, is linked by the Helsinki Virtual Village (HVV) network, a state-of-the-art wireless infrastructure incorporating the very latest services. Community members can access the seamless, ubiquitous system using cell phones, PDAs, digital television, and personal computers. Features still under development will use location-based data retrieved from mobile handheld devices to help people in Arabianranta coordinate their work and social lives.
The HVV network is the result of collaboration between several ITC companies including Nokia, Ericsson, Matsushita, Psion, Motorola, and the Finnish telephone company Sonera. These companies are using Arabianranta as a real-world experiment in community networking. Research related to the Helsinki Virtual Village focuses on the social effects of this new technology and on the usability of the applications. Residents have been very active in organizing groups and engaging in discussions via the HVV web portal. Since all the residents within the project are newcomers to the area, they have a specific interest in meeting and building social networks with their neighbors. Website