e-office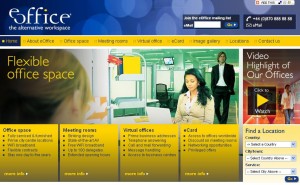 eOffice is a world-class operator, offering the ultimate in workplace solutions.
Our members benefit from stylish, fully furnished serviced offices, available on a daily, weekly, monthly or yearly basis – plus impressive meeting and video conferencing rooms, and cost-effective virtual office services. Our network is global and connects prestigious city centre locations all around the world.  
At eOffice we are creating a new business culture, providing the technology and the surroundings to enable business executives to change the way they work. Our goal is to provide total flexibility and convenience for our members, making it efficient and easy to do business in a fast-moving environment.
And as one of the first carbon neutral business centres in the world, eOffice is helping protect our planet too.
more http://www.eoffice.net/?gclid=CLWAvs7Mi5cCFQzpXgodNVjb-Q
Tags: Lavoro, workplace solutions.